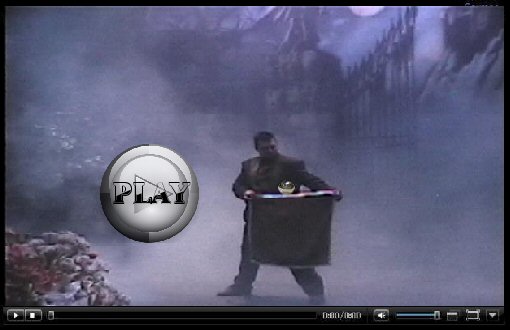 Discover Why Master Magician Illusionist - Aedryan Methyus Differs From "The Norm"
If you are trying to find a magician for hire in Irvine, CA we invite you to see for yourself the many ways Master Magician Illusionist - Aedryan Methyus differs from "the norm". There are many different show plans and packages available for you to select from. No matter which one you choose, Aedryan's performance will be GUARANTEED "wow factor" for your venue or event!
How Does Aedryan Methyus Differ From Other Magicians For Hire In Irvine, CA?
. : The Experience : .
No matter what type of event you are planning, if you need to hire a magician in Irvine, CA that is guaranteed to add "wow factor" to your event and create memories for your guests that will last a lifetime, there is no need to look any further. Aedryan has been performing worldwide professionally for over 16 years. He has performed for some of the largest and most prestigious corporations and organizations in the world, for audiences of all ages from all walks of life in just about every imaginable performance environment.
. : Intimate Magic That Touches Audiences : .
Every one of Aedryan's magic and illusion shows contain highly interactive audience participation, hilarious comedy magic, captivating storytelling, mentalism and impossible predictions. And, for some of his special themed show packages - some very spooky and rare bizarre magic, which touches his audiences on even deeper emotional levels. No matter which show package you decide on, you can be certain that Aedryan's brand of magic will touch your guests and move them on many different levels.
. : Awe Inspiring Illusion : .
Aedryan has a wide array of different magic shows and illusion shows available for you to select from, ranging from small and simple to very large and technical with every size show in between. If you are searching magicians for hire in Irvine, CA with an act that is of larger proportions, Aedryan's larger illlusion shows consist of "Awe Inspiring" large-scale grand illusions and mega illusions, hypnotic, driving music, dance and theatrics galore. For larger venues, he can also incorporate entrancing video animation with 360 degree audience viewing of the magic and illusions on large screen projection monitors for a very up close and personal audience experience.
. : Lovable Charm : .
All of the magical elements in Aedryan's performances are presented with his lovable charm, witty character and comical antics. Aedryan never fails to connect with his audiences and leave them spellbound, as he takes them on a rollercoaster ride, full of mystery and wonder, with surprises around every corner.
"Aedryan Methyus was the best magician we have ever had at our annual Halloween party! All of our guests, including a state representative, members of the Pa. Attorney General's office and local friends and guests all raved about Aedryan. Don't make a mistake by getting anybody else for your event...
"Aedryan did a great job for our Corporate Christmas Party. Everyone seemed to enjoy the show and was truly amazed at some of his tricks. Aedryan was very professional and punctual for our event. I would recommend him to others who are looking for an entertaining magician/illusionist...
"Aedryan was excellent! We have a mixture of stuffy people and fun people, and he did really well in dealing with them all. He had comedy in the acts and was very professional. I would definitely use him again and recommend him to others, he was well worth the money...
"Aedryan was wonderful. He was professional, and definitely had a great impact on our group. Even with the 7 inches of snow that we received the day of the event, he made it up to the event. I'm sure others would have canceled, where Aedryan did not. I look forward to working with him again sometime in the future...
"Aedryan was engaging, friendly and put on an exceptional performance. We will definitely contact him to perform at our event next year...
"Great show for our employees. Thanks for getting everyone laughing and bewildered...
"Very pleased! I would recommend the 1/2 hour walk around before and after the show. It definitely added to the whole experience...
"He arrived on time and had no trouble setting up. He kept a crowd of 16 year olds happy for over an hour. There were several spontaneous ohs and ahs from the audience. So he must have stumped them with the tricks...
"I knew as soon as I first talked to Aedryan that I had nothing to worry about. He was very professional, returned my calls and emails promptly, and accommodated all requests that I had. His show was very entertaining combining both humor and mystery to create a memorable experience. I would definitely hire him again...
"Aedryan had performed a magical show for our company and the kids loved him! He did a great job...
"The performance was great. Aedryan Methyus is one in a million. Dealing with young children (9) takes alot of expertise and talent. His performance was both entertaining and magical. I would not think twice on recommending him to someone else for a party or event. I will personally use his service again. Number ONE top act...
"He was good with the kids and also got the adults involved. Everyone had fun...
. : Aedryan's Guarantee : .
Every one of Aedryan's performances come with a risk free 100% GUARANTEE! When you hire master magician/illusionist - Aedryan Methyus, you can be certain that he will provide a spectacular evening of intimate magic and illusion that suits your needs, as well as your budget. If Aedryan fails to create a magical experience for your guests that they will never forget and they do not laugh, clap and have a great time - the performance is FREE!
. : Options & Flexibility : .
Whether you need to hire a magician in Irvine, CA to perform at a major event in the largest of civic arenas or at a private event in the smallest of living rooms, Aedryan will provide a magic show that will be perfect for your event. Every one of Aedryan's magic shows and illusion shows have many different customization options and features, as well as upscale versions available.

Many of Aedryan's show packages can even be interchanged with other show packages. This allows Aedryan the flexibility to custom design and tailor his magic or illusion shows, so the performance will suit your needs, your budget, the audience and the venue exactly. Aedryan's clients always marvel over his flexibility and versatility, because when they were trying to find magicians for hire in Irvine, CA and comparing candidates, they found that other magicians in Irvine, CA simply did not have nearly as many options.
Be sure to visit Aedryan's Magic And Illusion Portal to find the perfect show package for your venue or event.
Thanks so much for checking out my website. I hope you will spend some more time here learning more about my arts, my passions and all that they entail. It is much... I truly hope to have the pleasure of speaking with you very soon, so we can discuss the many ways you can use my talents to help make your event spectacular. Until then, may your days be filled with magic and all of your night scenes be painted...
~ Aedryan
"Wow Factor" Entertainment Provided For:
And, so many more...
Let's Make Your Event the next!
Things You Should Know While You're Searching Magicians For Hire In Irvine, CA
If you have been elected to hire a magician in Irvine, CA to provide the highest quality entertainment for your event, we highly recommend taking a few moments to look through Aedryan's thoughtful and informative "Talent Buyer's Guide". You will above all, learn how Aedryan's magic and illusion shows differ from the "norm" you will find with other magicians for hire in Irvine, CA. You will also learn about different kinds of magicians, as well as the varying quality of the acts they offer. In addition, you will learn many important things to watch out for, because Aedryan knows you want to get the highest entertainment value possible when you spend your hard earned money to hire a magician in Irvine, CA and count on them to help make your event a HUGE success!.
Compare Before You Hire A Magician In Irvine, CA
We know that it can be stressful and confusing trying to find the best entertainment value when you are searching magicians for hire in Irvine, CA. Especially since most non-magicians are not familiar with the many different brands of magic there are. The best advice we can give you as an entertainment buyer is, to compare before you make the decision to hire a magician in Irvine, CA.
BEWARE OF WEBSITES CLAIMING TO HAVE THE
"TOP 10 BEST MAGICIANS FOR HIRE IN IRVINE, CA"
These gimmicky claims obviously do not have any credence. Any magician can simply pay a fee, as well as a commission to be listed on these websites and they are not screened in any way. Aside from the fact that they are ripping magicians off, these websites are not genuine talent booking agencies and they do not even have a working professional relationship with any of the magicians, who pay to be listed on them. The worst part is, talent buyers, who register on these websites and submit an inquiry form will have their emails spammed to death by a multitude of parties for many years to come.
The single most important thing you can do when you are looking to hire a magician in Irvine, CA and comparing candidates is, insist on seeing promo videos. While you are comparing promo videos make certain that they contain clips from actual live performances and not just "staged" video footage. It's very easy to tell the difference. Be sure to watch and listen to the audience member's reactions. There should be lots of laughter and clapping, as well as, "eeeews" and "aaaws". While you are comparing the available magicians for hire in Irvine, CA, one of your primary concerns should be that they are able to make the audience genuinely laugh. Without that ability it is very unlikely that the magician will be able to connect with your guests. Two of the other most important things are to ask for a resume' and references from past clients, along with their contact information. While you are looking the information over be sure to see if they have ever performed at an event/venue that is similar to yours. Contact at least a couple of their references by phone and speak with them directly. Ask for references from past clients, whose events were similar to yours if none were provided.
Only Consider Pro Magicians For Hire In Irvine, CA
One last thing you will want to find out before you hire a magician in Irvine, CA is, if they perform professionally for a living. Or, just for extra money or only as a hobby. Though, not always, it is much more likely that a working professional will have much more refined showmanship, choreography and experience in performing for people from all walks of life in many different performance settings than a hobbyist. You owe it to yourself, your guests and to the success of your special event to consider only working, professional magicians for hire in Irvine, CA!